Something very fun happened this weekend- NEW BABIES!
Two of our Oberhasli does gave birth to twins. One set of bucks and one doe/buck set. They are the cutest!!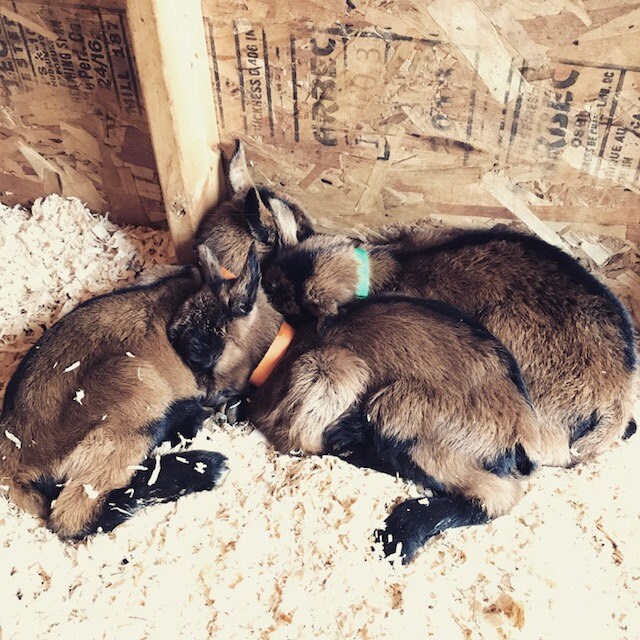 We'll be cuddling them and watching them grow over the next few weeks, and updating here with pics, as well as over on Instagram
Convo me if you have questions about raising goats and baby goat care- I love to talk about it!  I can put together a little Q&A for the next blog post with more pics of baby goats.
Happy Spring! Surely it must be here now that the goat kids are!